Ajit Pawar Creates Political Earthquake, Takes Oath as Deputy Chief Minister of MaharashtraIn
a stunning turn of events, Ajit Pawar has once again made a significant impact on the political landscape of Maharashtra. Breaking away from Sharad Pawar's party, he has managed to sway nearly 40 MLAs, causing a vertical divide within the NCP. Ajit Pawar has now been sworn in as the Deputy Chief Minister, accompanied by nine other MLAs who have been appointed as Ministers.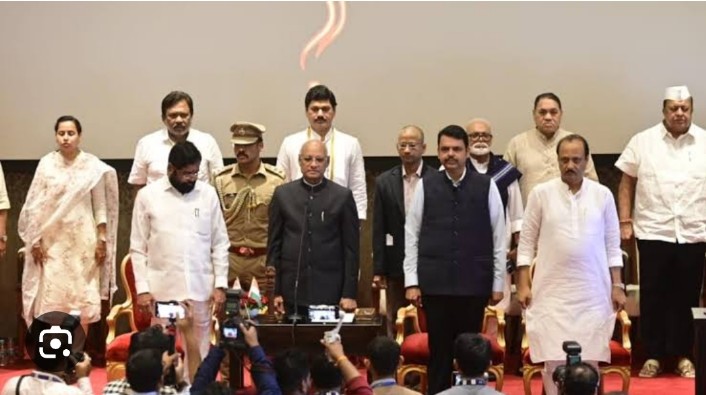 The names of the newly appointed Ministers are as follows:Ajit PawarChhagan BhujbalDilip Valse PatilHasan Mushrif Dhananjay MundeDharmarao Baba AtramAditi TatkareSanjay BansodeAnil PatilThe swearing-in ceremony was attended by Chief Minister Eknath Shinde, along with Devendra Fadnavis. Additionally, Chandrashekhar Bawankule, the state president of BJP, was also present at the event. This unexpected development has sent shockwaves through the political circles of Maharashtra, leading to widespread speculation about the future of the state's government.